Monday 8th May
Bank Holiday Monday- School closed
Tuesday 9th May
KS2 SATs Week (Tuesday-Friday)
1-3pm Guitar lessons
3.15-4.15pm YR3 Tag Ruby Club
3.15-4.30pm Gardening Club
3.15pm-4.15pm- Board Games and Puzzles club (Yrs R, 1 and 2)
3.15-6pm-The Oaks after school club
Wednesday 10th May
1 2-3pm Piano lessons
1pm- Flute lessons
3 .15—3.45pm Drumming lessons
3.15-6pm—The Oaks after school club
Thursday 11th May
3.30-4.30pm Drama club
3 .15-4.15pm Y4-6 Tag Rugby Club
3.15-6pm—The Oaks after school club
Friday 12th May
Year 1 trip to Milestones museum
2-4pm Year 6 Bowling Trip
9-11am Rocksteady 2.40 pm Awards assembly
3.15-4.30pm Multi Sports club
3.15-4.15pm- Singing Club (Yrs 3,4,5 and 6)
3.15-6pm—The Oaks after school club
Priory Pizza & Potato Wedges
Sweet & Sour Chicken Casserole & Rice
Roast Chicken with
Sage & Onion
Stuffing
Roast Potatoes
Carrots
Cabbage
Blackcurrant Crumble
& Custard
Or
Ice Cream
Cod in Creamy Curry Sauce
Mashed Potato or Roll
Broccoli
Bakes Beans
Squidgy Chocolate & Pear Pudding
or Ice Cream
Shortbread biscuits
Melon
Headteacher Update
Bank holidays 

Please note that the school will be closed on the 8th May for a bank holiday.
Remember you can look on the website for upcoming events and there is a live calendar on there too.
Coronation Tea Party lunch and Crown Artwork
On Friday 5th May, many activities across the school day were devoted to celebrating the forthcoming coronation of King Charles III. Everyone wore red, white and blue for the day, we had a special coronation picnic together, and all classes drew or made amazing crowns which were displayed in the hall. 
PE uniform
Some children have started wearing different items of clothes for PE lessons so this is a reminder of the expectation for PE uniform. Children should wear a school PE sweatshirt which may or may not have a logo on it. Students should not wear hoodies or oversized tops with large logos on. 
House merchandise is available from the school office, and these scrunchies and socks go very well with the PE uniform. H
Drinks bottles
There is a growing fad of bringing water to school in 'fashionable' bottles. Whilst we like to promote ways for pupils to express themselves, bringing water in 'Prime' or 'Gatorade' bottles, for example, is causing issues between pupils. Therefore, please can all water come into school in regular water bottles. 
After school stalls – pick-up arrangements
On occasions when we have stalls in the front playground after school selling cakes, books, etc. It causes delays and logistical problems if your child wants to buy something from the front playground but is being picked up from the back playground. Therefore, if children are going to stay after school to buy items on the front playground, please can the parents collect their child from the front playground that day. 
This will ease congestion and frustration at the end of the day. 
Thank you for your co-operation. 
Year 6 Star of Wonder
Year 6s will not be included in the star of wonder assembly next week as they will be enjoying their post-SATs bowling trip. 
House Merch
House captains to sell on certain dates but also generally available in the school office to buy. 
Arts Counsellors update
The whole school has been working extremely hard creating their own unique crowns for a display in our hall. In recognition of super care and attention to their art work, the Arts Councillors have awarded the following children highly commended for their fabulous crowns:
Year R – Tansy, Xanthe, Sabela & Charlotte
Year 1 – Toby, Freddie, Poppy & Sofia
Year 2 – Olivia, Mo, Daniel & Lilah
Year 3 – Darcey, Riley, Daisy & Eliza
Year 4 – Tilly, Cassidy Eloise, & Sofia
Year 5 – Annabelle, Charlie, Annabella & Alexander
Year 6 – Dharmadev, Hayden, Beatrice H & Arabella
All of the children named above will receive three house points each. Well done!
House Points…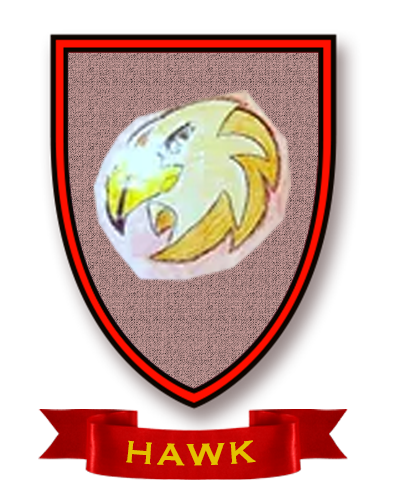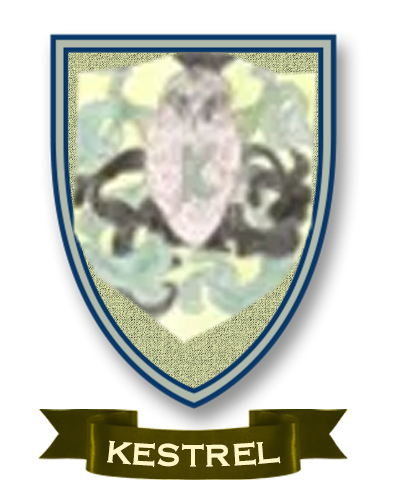 Local Junior Squash Training
Safeguarding and Wellbeing
Let's Talk About Furries…
This week's section comes directly from the 'OurSaferSchools' website  and covers the phenomenon of cosplaying and the Furries community, the aim of including it in this week's newsletter is to raise parental awareness and provide current information-
The internet is a constantly changing global forum that is filled with many different types of communities. These communities often allow people to express themselves in a way that frees them from what they consider to be societal "norms." In recent years, with the explosive popularity of YouTubers and TikTokers, some members of these communities have taken to popular platforms to widely showcase their subcultures. One of these subcultures is the Furry Fandom.
To be clear, the article that is linked to here is intended to provide safeguarding professionals, staff and parents with an awareness about Furries, reported concerns, and claimed misunderstandings surrounding the Furry fandom. The online safety experts at OurSaferSchools have provided further information on the risks and advice on what you can do to help make the children in your care safer. It is not promoting the activity, rather it is highlighting the risks and making suggestions about how to engage with those who may have an interest in this activity.
What have we been learning about in Year R this week?
At the beginning of the week the children listened to the story 'The Dot'. They discussed the importance of not giving up when faced with challenge. The children spoke about how important it is to practise things that they might find difficult. The children also created their own fantastic dot paintings inspired by the story. Some of their paintings are shown in the photos below.
This week we have also been discussing the forthcoming coronation of King Charles III. The children have been learning what happens during a coronation and looking at photos of the crown that the King will wear during his coronation. The children have also been finding out about King Charles III – who he is, where he was born, who his parents were and the names of his children.
To celebrate the coronation, we have been printing bunting to decorate the classroom. The children have also designed and made a special coronation crown.
Next week:
As part of our PSHE the children will be learning about 'healthy eating' and learning about what foods contribute to a healthy diet.
In Maths the children will be learning about 'doubling'. The children will be exploring the meaning of doubling through playing games, printing dots on butterflies and matching pairs of numbers.
The children will be creating their own stories inspired by the story 'Billy's Bucket'. They will be thinking about the characters, setting and what happens in their story.
Have a lovely weekend.
The Year R Team.
Please use the Chrome Browser if you can. After clicking this button, this print-friendly page may ask you to add the 'Print Friendly' extension. This is a safe extension for your browser and can be easily installed. Simply follow the on-screen instructions.