Monday 5th June
1.30-3pm- Piano
3.15pm-4.15pm Netball Club year 4-6
3.15pm- 4.15pm Percussion club
3.15pm-4.30pm Gol Football Club
3.15pm-4.15pm- Gardening Club
3.15-6pm-The Oaks after school club
Tuesday 6th June
1.30pm- Y6 Swimming
2pm Year 2 Swimming
9am-11.30am- Year3/4 Circuit Fitness
1-3pm Guitar lessons
3.15- 3.45- Drumming lessons
3.15-4.15pm YR3 Tag Ruby Club
3.15-4.30pm Gardening Club
3.15pm-4.15pm- Board Games and Puzzles club (Yrs R, 1 and 2)
3.15-6pm-The Oaks after school club
Wednesday 7th June
9.30am- Year 4 Pizza Express Trip
9am-11.30am- Year 5/6 Circuit Fitness
1-3.30pm- Piano lessons
1pm- Flute lessons
3.30pm- 4.30pm- Drumming lessons
3.15-6pm—The Oaks after school club
Thursday 8th June
SPORTS DAY!
3.30-4.30pm Drama club
3 .15-4.15pm Y4-6 Tag Rugby Club
3.15-6pm—The Oaks after school club
Friday 9th June
8.30-11am- Rocksteady
2.40 pm- Awards assembly
3.15-4.30pm- Multi Sports club
3.15-4.15pm- Singing Club (Yrs 3,4,5 and 6)
3.15-6pm—The Oaks after school club
Roasted Peppers & Tomato Pasta
Fish Fingers & Diced Potatoes
Priory Pizza & Potatoe Wedges
Sweet & sour Chicken Casserole & Rice
Roast Chicken with
Sage & Onion
Stuffing
Roast Potatoes
Carrots
Cabbage
Blackcurrant Crumble
& Custard
Or
Ice Cream
Sports Day Picnic Lunch Pre-Ordered
Shortbread biscuits or Melon
Headteacher Update
Term 3 is flying by at a rate of knots! It's already the half term break next week.
Have a good holiday
Stay updated
We recently sent a list of forthcoming dates for the rest of the term. We regularly update the website calendar so please check at https://theprioryprimaryschool.org.uk/school-calendar-grid-view/ to keep up to date.
Sports Day
The week straight after half term is sports week at The Priory.The children will have the chance to participate in sports activities across the week and Sports Day is on Thursday 8th June.
During morning drop off, Tor Gilchrist and Rachel Foster will be running some Wake Up, Shake Up activities to get the children in a sporting frame of mind (parents are also welcome to join in the fun!)
Tor Gilchrist is also kindly running circuit fitness for Years 3-6 on Tuesday and Wednesday morning.
Our wonderful coach, Zach, will be running mini competitions and tournaments throughout the week and will be kindly lending a hand on Sports Day.
On Sports Day the itinerary will be as follows: (all timings are estimates other than drop off and start time)
8.30/8.40am – children dropped off at school as usual
9.30 am – Sports day starts

Parents can wait on the school field until the start of the sports day activities, or come back just before 9.30am.

9.30 – 11.30am – group track and field activities (in classes)
11.30am – 12pm – Individual and house sprint races
12-12.30pm – round up and awards
12.30-1.30pm – family picnic*
1.30 pm onwards – parents will be able to take children home or leave children at school. If taking children home they must be signed out with the class teacher.
3.15pm – end of the school day. Usual pick up arrangements for any children still at school.
*Parents will be sent a form to complete for school lunches. Parents can either bring a picnic to share after the sports day, or opt to pay for a school packed lunch for their child(ren). A school packed lunch costing £2.60 will consist of a sandwich, a sausage roll, a piece of fruit and a homemade muffin. Children in Year R, 1 and 2, and any children in receipt of the pupil premium, are entitled to a free school packed lunch.
Parking- Please be careful when driving and parking around school site. There have been parental reports of potentially dangerous driving outside school. Please bare everyone's safety in mind when arriving, parking ang leaving the area.
Leaving premises – Please leave the school site  promptly after pick-up. Having parents on the front playground prevents our clubs being able to go and use this space. Thank in advance for your understanding with this.
House Points…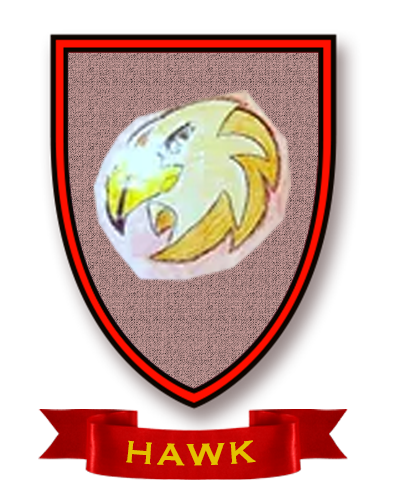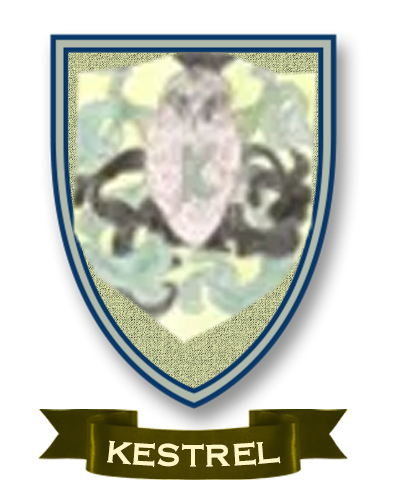 Food Bank Information for Half Term
Just a reminder that we're closed on the Bank Holiday Monday 29th, however will be open throughout the rest of this and next week as usual.
& Basingstoke Foodbank's Facebook page
Well done for being awarded 'Most improved under 10 girls hockey player' for her team this year!
What have we been learning about in Year R this week?
The children have enjoyed learning about different sea animals and describing what they look like. The children have explored non-fiction books and the internet to find out about the different animals and have also written down some descriptions of a chosen sea animal.
The children have listened to the story 'The Rainbow Fish' and have created their own Rainbow fish craft.
In Maths the children have been learning about even and odd numbers. They enjoyed listening to a story 'One Odd Day' where there were numerous odd things such as 5 legs on the dog, 3 sleeves on the shirt and a lady with 3 arms. The story helped the children think about odd numbers and they were inspired to make their own 'odd' pictures.
This week the children had an important workshop to learn about First Aid. They learnt how to call 999 and when they might need to call 999.
After Half Term:
Please could you ensure that all children's clothing and items are labelled with their names. The children are increasingly taking their jumpers off and water bottles outside as the weather is getting warmer. If these items get left anywhere in the school then it is much easier to be handed back to the right child if their name is on it.
As the warmer weather is approaching please could you also ensure that you put sun cream on your child before the start of the school day and send your child in with a named sun hat.
We will be beginning the term with Sports week where the children will be partaking in numerous physical activities, including Sports Day.
Have a lovely half term break.
The Year R Team
Please use the Chrome Browser if you can. After clicking this button, this print-friendly page may ask you to add the 'Print Friendly' extension. This is a safe extension for your browser and can be easily installed. Simply follow the on-screen instructions.