Monday 17th July
Yr.4 Ufton Court Trip
3.15pm-4.15pm Netball Club
3.15pm- 4.15pm Percussion club
3.15pm-4.30pm Gol Football Club
3.15-6pm-The Oaks after school club
Tuesday 18th July
1-3pm Guitar lessons
3.15- 3.45- Drumming lessons
3.15-6pm-The Oaks after school club
Wednesday 19th July
Yr. 6 Leavers Assembly
Yr.6 leavers party (4pm-7pm)
Staff Vs Students football match
11.30am – Piano lessons
1pm- Flute lessons
12.45pm- Guitar
3.30pm- 4.30pm- Drumming lessons
3.15-6pm—The Oaks after school club
Thursday 20th July
LAST DAY OF TERM 
3.30-4.30pm Drama club
3.15-6pm—The Oaks after school club
Friday 21st July
SUMMER HOLIDAYS 
Roasted Peppers & Tomato pasta
Meatballs in tomato sauce
Fish Fingers & Diced Potatoes
Priory Pizza & Potato Wedges
Sweet & Sour Chicken Casserole & Rice
Roast Chicken with
Sage & Onion
Stuffing
Roast Potatoes
Carrots
Cabbage
Blackcurrant Crumble
& Custard
Or
Ice Cream
Cod in Creamy Curry Sauce
Mashed Potato or Roll
Broccoli
Baked Beans
Squidgy Chocolate & Pear Pudding
or
Ice Cream
PTA thanks
Well done and thank you to Clare Lissman and the PTA team for organising the Summer Fair. It was a lovely event that allowed many members of the school community to come together to enjoy food, drinks, bouncy castles, face painting, raffle, a dance performance, and much more. Some people even had the opportunity to soak Mr Walsh and Mr Webb in the stocks! 
We managed to avoid the rain and the event ran all afternoon raising funds for the PTA. 
Y6 Life Skills
Thank you to Mrs Clint and the Year 6 parents and volunteers who organised and delivered the Y6 life skills sessions this week. The children thoroughly enjoyed all of the activities such as sewing, making a bed, personal health and fitness, fixing a puncture, healthy foods, and more. We have multi skilled parents in Year 6 and it was also lovely to see the school nurse team helping.
Football Match
Following last week's football match, here is the write-up by Hadley, the Team A Captain:
On Monday, two teams went to Silchester school to play a friendly football match. We ended up winning both matches meaning 2 out of 2 teams were victorious! In team 2's match they won 1-0 and Teddy Bowman kept them in it with a last minute penalty save! Team 1's match ended in a score of 6-1! Thomas Bond scoring a hat-trick, Hayden Adams scoring 1 goal, Ryan Clint scoring 1 goal and last but not least, the captain Hadley Saunders scoring one goal finishing the match with a 6-1 win!
Hadley Saunders – Team A Captain
Year 3 Writing Task 
This week students have been free writing in year 3 based on their Rainforest theme. Students had to write about surviving in the rainforest overnight and the following two pieces have been selected by Mrs Sowden to be shared with you all. Enjoy!
Alone in the Rainforest (by Arthur L, Y3)
I thought a lot about surviving in the rainforest. First, I knew I had to definitely make a shelter to sleep in. I got vines and little trees which got cut down by me with my penknife. I also built it near a moving and flowing stream because I didn't build it near a little puddle because I heard it had germs in it. I also got some palm leaves called fronds because they are waterproof so when it's raining it's quite handy.
I knew I needed a companion so I tamed a cute, little, fluffy ocelot. It seemed to like me a lot. It's always very naughty and messes up things. I thought that when it grows up, it could protect me. I knew I needed food so I walked over to the stream with my ocelot because it was smart at catching fish. I caught a few fish with my ocelot. I found dry sticks and a flint then I rubbed the flint together and almost as fast as a blink of an eye I threw the flints on top of the dry sticks and cooked the fishes to eat. The ocelot was very happy.
It was night time so I had to sleep. I slept and dreamed of my dad finding me. I soon noticed it was morning and woke up. Soon I heard calling, calling coming from… my dad! I soon ran to the calling, followed by my ocelot. I soon found my dad and he noticed I had a pet ocelot. The ocelot even let my dad pat him. I was soon rescued and sent back to my family. I even took my ocelot with me!
Alone in the Rainforest (by Tilly H, Y3)
First of all, I decided to look for a clear, shallow stream to get some water from so I took out my bottle that I had in my pocket. I filled it up and then I started to look around and found a nice clean place. Then I finally found one and looked around for any sticks, moss and leaves and definitely not going to forget vines. If I didn't have vines I won't be able to tie things together. So I started to look for them and after a few minutes I found lots of stuff and brought it the place I was going to build in and I got to work.
I put my sticks and moss and vines and leaves to the side. I started to dig with tools that I made and I wanted to dig very deep down so when I sleep I will be underground and no animals will be able to see me. So I dug and dug until a huge hole was in the ground. I was very proud of it so I had a little break for a few minutes under a tree then I got back to work.
I put the moss under there and after I put the moss there, I made a hole that my body would fit in next to my big hole. I joined it with the small hole so when I put the sticks on I could get into my hole. So I kept on working until I got to the sticks and tied them onto some trees with the vines, long ones. When I did that I started to add on some leaves.
After I did that I went to explore. Then I started to fish. I got 3 fishes. I was just about to go when a boa constrictor came to me and said, "Give me that food- it is mine."
I shouted, "No!" So he started to chase after me and I didn't have that much energy so I ran back to the base that I made and I put my bucket to jam it up. I went so quiet when it came slithering over and so it finally disappeared. Then I got out and made a fire with mummy's glasses. I reflected the sun with them onto a pile of sticks. I grabbed my bucket and placed it onto the floor then I made a thing that holds the bucket up and lets it bake. I put the fish in it and after I made that I took a fish out of the bucket and ate it. It was yummy.
I went to bed with the bucket in the doorway and I went to sleep. It was really quiet. All I could hear was the birds.
In the morning I saw an aeroplane outside and it came down to get me so I went back to my house where I belong and I said thank you to the man.
Plea
Please if you have any spare children's underwear (socks, pants, knickers) that your children may have grown out of (KS1 size age 4-8), please would you be able to donate this to school. We are running out of spares for when the younger children have accidents.
Many thanks in advance for this.
Last week of the school year
The last day of the academic year for the children is next Thursday 20th July. There will be an Inset day for school staff on Friday 21st July.
Class teachers will communicate with parents on Seesaw about what pupils can bring on the last day.
No Star of Wonder next week
Student leadership
There are many opportunities for student leadership at The Priory. This is especially true for our Year 6 pupils. At the start of next year we will choose most of the student leadership positions, but we are selecting new Year 6 House Captains and Sports Captains this year with the help of our current Y6 leaders.
After considering very good applications and interviews, the following pupils have been selected as House Captains for next academic year:
Kestrel – House Captain is Ella and Vice Captain is Olive
Hawk – House Captain is Charlotte and Vice Captain is Isla
Falcon – House Captain is Bea and Vice Captain is Alexander
Well done to these pupils and to everyone else who applied.
Arts Week
The pupils have produced some lovely pieces of art during out Arts Week. Thank you to Mrs Britt, our Art and DT Lead, for arranging some excellent activities. Thank you also to the PTA for funding a visiting artist, Jo Richards, to come and work with some of our classes. Jo was impressed with the children's attitudes and skills and will be coming back next week to work with some our younger artists.
Parents are invited into school ( school hall) from 2.45pm on Monday 17th July to view some of the artwork that was produced.
House Points
Falcon – *****
Hawk – *****
Kestrel – *****
The final scores will be revealed in the final house points assembly on Thursday! – which house will win the house cup this year? It has been very close….
House Points…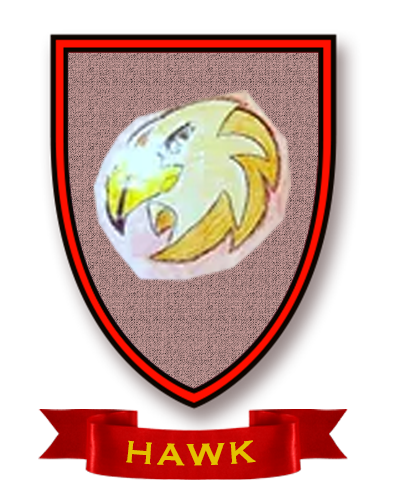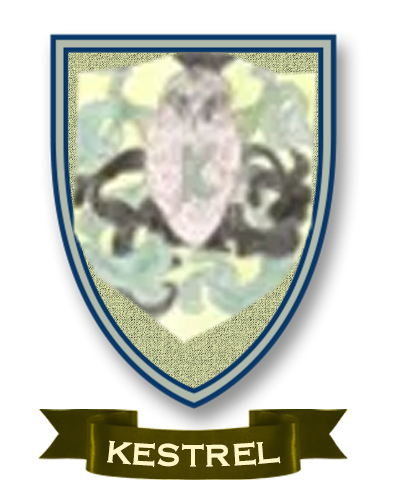 This term has seen the publication of the new Keeping Children Safe in Education 2023 legislation with an increased focus on the filtering and monitoring requirements for schools to ensure that children are not exposed to or have access to harmful content online. Schools use expert IT providers to set up the required filtering and monitoring processes to avoid children having access to harmful, extremist or terrorist materials. At home the onus is on parents to ensure that their children and young people's access is safe.
As always the NSPCC is an excellent source of information when, as parents and carers, you are trying to ensure that your online access at home is as secure as possible.
The link here will take you to the NSPCC's page which contains guides on setting up parental controls across a range of devices, apps and other online services. With the Summer holidays approaching and the increased opportunities that children may have to be online, then ensuring that your parental controls are set appropriately is crucial to protect your children and young people when they are online at home.
https://www.nspcc.org.uk/keeping-children-safe/online-safety/parental-controls/
Star of Wonder & Special Mentions
This Weeks Stars of Wonder
Year R 
Oliver, Thomas & Olive
Year 1
Mathilda, Charlotte, Sofia & Toby (Golden Tie)
Year 2
Charlie, Daniel & Leonie
Year 3
Alexander P, Alyx, Esmae & Joey
Year 4
Mecca, Henri, Summer (Golden Tie) & Eloise (Golden Tie)
Year 5
Thulasi & James
Year 6
Issy, Freya & Charlie
Congratulations to all! 
Special Mention!
Congratulations to Emma S for achieving grade 3 in flute! A brilliant achievement- well done!
What have we been learning about in Year R this week?
The children began the week discussing their bodies and talking about what they can do now that they couldn't do as a baby. They also thought about what they might like to do when they are a teenager.
The children had a lovely time this week spending some time in their Year 1 classroom. They completed some addition maths activities and discussed what Year 1 might be like. They also spent some time with the current Year 1 children and played some parachute games.
The children have also been completing Phonics assessments now that we have completed the ELS Phonics Scheme for Year R.
The children also had a wonderful time watching the Year 6 performance of 'Alice'. It was very enjoyable to watch!
Next week:
We can't believe it will be the children's final few days in Year R. We have some exciting things planned for their final week in Year R next week. We will begin the week with an artist coming in to class for an art session. The children will be making cinema tickets on Tuesday morning ready for an exciting Year R cinema afternoon.
The children will also be having a 'bring your own toy' day on Thursday 20th. The children will be allowed to bring in 1 toy to school. Please make sure that this is a sensible toy e.g. something that won't easily break, no toys with small pieces that could get lost. Some suggested ideas could be a soft toy, vehicles, dolls. The children will be able to play with their toys during the school day.
We will be collecting the children's reading books in next week for the Summer Holidays. We won't be sending home any reading books but you will still have access to the ebooks. It would be beneficial to the children to continue reading over the Summer Holidays in preparation for Year 1. Continued practise of their Reading will enable them to embed the Phonics they have been taught so far.
Have a lovely weekend
The Year R Team
Please use the Chrome Browser if you can. After clicking this button, this print-friendly page may ask you to add the 'Print Friendly' extension. This is a safe extension for your browser and can be easily installed. Simply follow the on-screen instructions.